We provide websites to meet your individual business needs. Our sites are designed to reflect your vision and values while meeting the needs of your target audiences.
The process starts with a design consultation to ensure your website reflects your own personal brand. As the site is developed you receive regular one-line updates.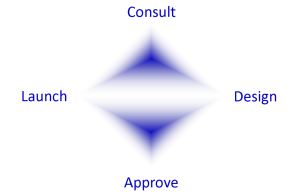 Through our web management services, we help to drive quality traffic to your site and monitor its performance through traffic analytics.
We constantly upgrade your website to adapt to changing technologies so users can view your site on a mobile phone, desktop or tablet.
We can also help you to set-up your social media sites and link them to your website.
We can help you ensure your site remains AODA compliant and assist in the development of privacy and user policies.
For more information or to set-up a consultation contact Christopher Torelli.